How to get into Ecommerce? A lot of people want this feeling of the satisfaction of owning your own online business. Apart from the fact that you can operate an ecommerce store from anywhere around the world, you'll also enjoy being your very own boss and having unlimited potential for revenue growth.
In just 2020 alone, ecommerce businesses were able to rake in over 4.28 trillion dollars' worth of revenue and that number is already projected to increase thanks to the massively growing ecommerce landscape.
Perhaps you've already experienced that familiar feeling of anxiously waiting for your packages to arrive at the doorstep way too many times. In fact, when was the last time you actually went to a physical retail store before looking up a specific product online?
Now you're probably wondering how you can position yourself this time as the seller rather than the buyer. In other words, how can you get into ecommerce and take advantage of this booming market to make a profit?
Just like you, many others also want to know how to get into ecommerce. If your ultimate goal is to create a profitable ecommerce business that's able to scale and earn you financial freedom, then you're in the right place. Here at Woogo Stores, we'll teach you how to get into ecommerce with a head start in just 4 simple steps.
How to Get into Ecommerce and the Problem with Ecommerce Stores
Even if you've found a winning product that could earn you millions, there're still plenty of roadblocks that stand in the way. Over the years, we've seen thousands of ecommerce businesses struggle to make a single sale because they didn't take the time to understand how to set up their store in the right way, learn how to effectively market, or find ways to legally safeguard their assets. By taking the time to diligently do your research and not just purely copy what everyone else is doing, that's how you'll be able to get into ecommerce without tripping along the way. Let's take a closer look at the following bite-sized steps to pave your way toward business success.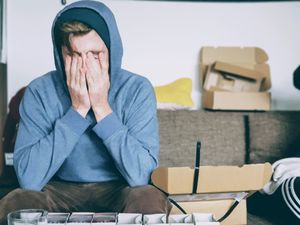 Step 1: Establish Your Niche
One of the biggest mistakes that people make when learning how to get into ecommerce is not pinpointing their focus down to a specific niche. There's certainly an appeal for wanting to sell a variety of products but doing so won't help you stand out against the massive competition coming your way — especially when Amazon and eBay exist.
That's why you'll want to do extensive research on a particular niche that you're interested in. Make sure it's just the right amount of competition so that you're able to sell to an existing market, but not too competitive that any major brand drowns you out. A great rule of thumb is to find a product category with at least 1000 keywords that can also be marketable on social media.
Step 2: Figure Out Your Buyer Personas and Products
Don't immediately start picking out random products under your niche to sell. Instead, it's time for you to switch off your business owner mindset and turn on your customer mindset.
Being able to think from your customer's perspective is a crucial skill for any ecommerce business owner to master. By forming your buyer personas and understanding customer retention well, you'll be able to build a brand that truly resonates with your audience. That's because you'll be familiar with their pain points and can tailor certain products that act as their solutions. Along the way, you'll start to come up with a business name and image that can naturally fit into your overall strategy.
When learning how to get into ecommerce for the first time, it's advisable that you start out with one product to test out the waters. It'll be your first real test to evaluate your current progress and can provide you with insights to adjust in the future.
Step 3: Officially Register Your Ecommerce Business
Before you can build your brand from scratch, you'll first need to get it recognized by law.
This involves:
Registering Your Business. Evaluate the structures that exist and the protections and tax incentives that go along.
Acquiring Your Business License. In learning how to get into ecommerce, utilizing resources like that of the Small Business Association can be extremely helpful in getting your license in.
Obtain the Employer Identification Number. Whether you plan to hire employees or not, you'll still need an EIN to open your very own business bank account. This will help separate your personal assets from your business assets and make the tax filing process a whole lot easier.
Do Vendor Research. There's no doubt that the ecommerce world is highly competitive, so hiring the right vendors can make all the difference in having a best-selling product versus a complete flop. Make sure they're backed by high quality materials, affordable prices, and long-term scalability potential.
Get Creative. Beyond the logistical side of things, one of the best parts about ecommerce is getting to create your own brand. Think about getting a logo professionally done and establish a color palette or font you'll want your brand image to embody.
Step 4: Set up Your Online Store
This is perhaps one of the most important steps to tackle when learning how to get into ecommerce. It's all about creating the website and shopping cart platform where every single transaction will take place. The key idea here isn't always choosing the most popular online store platform but picking one that's most compatible with your brand. You'll also need to consider a host of other features such as speed, payment options, SEO features, and more. Take a look at our breakdown below:
Shopify is one of the most popular ecommerce software out there that'll let you create a storefront with ease. Starting at just $9 a month, you'll be able to purchase their Lite plan and explore a variety of add-ons as you scale. While it is quite user-friendly, you might run into inconsistent loading speeds and expensive prices as you work your way up.
Wix is also another fantastic ecommerce software that stands out in its many free themes,  marketing automation, and easy-to-use site builder. However, where it lacks is its weaker SEO performance compared to other platforms like Woogo Stores. It's also not the best for ecommerce stores that anticipate doing a lot of upselling or Amazon integrating.
Woogo Stores is a modern ecommerce platform that seeks to create a hassle-free experience in building a fully managed store for you. Rather than taking the time to build it yourself, Woogo Stores will create a completely optimized site based on your needs and desires, all in a few days. With endless customizations that you can take advantage of, this efficient builder provides the turnkey solution you need so that you can focus on doing what you love best when creating your ecommerce business. In just three simple plans, Woogo Stores will help you realize infinite possibilities when learning how to get into ecommerce for the first time.
Final Thoughts
And that's how to get started in ecommerce in just 4 easy steps. As soon as you launch your first product, you'll then have to learn how to market your ecommerce business with social media and SEO, along with handling inventory management and finances.
Being an ecommerce business owner means that you never stop learning, but by following this guide, you'll have already done far more than most other dreams might ever do. So, what are you waiting for? Go out there and get your ecommerce business up and running today.
Our platform at Woogo Stores will always be here to save you time and energy as you work your way toward financial freedom. Best of luck!